COVID-19 Update
To the New York Golfing Community,
It's been difficult to ultimately come to this decision, but New York Golf Center will temporarily close for the next two weeks. This decision has been a difficult one to make but it's apparent that this is the right one at this time.
While we have been open, we have been taking every precaution to ensure our environment has been a safe one. The doors, counters and displays have been constantly wiped down. We have been asking anyone wanting to demo product to use hand sanitizer before doing so but it's time for everyone to stay home and wait.
We will re-evaluate the situation in two weeks and follow the advice and guidelines set forth by New York City. Our employee's will be paid during this time.
We hope everyone can stay safe while we wait for the situation to become better.
If you need to contact us please send us an email at: [email protected]
Thanks for all the support.
New York Golf Center
The New York Golf Center is New York City's premier golf store, an eight time winner of GolfWorld's Top 100 golf shops award and the only Golf Digest Top 100 fitting center in New York City. With two convenient Manhattan locations, New York Golf Center is a worldwide destination for avid golfers from all corners of the globe. We offer a combination of goods and services that are not available under one roof anywhere on the planet in a location that is a world hub. New York Golf Center truly is The Best Golf Shop on Earth!
Our company philosophy drives our will to offer the most complete golf shopping experience anywhere. Our selection, variety and volume of premium golf apparel is not available anywhere else, and our footwear department offers the best performing most stylish golf shoes on the market with over 130 different options to choose from. We offer the best selection of high performance golf equipment worldwide and our sales staff undergoes continuous training to ensure that they are the most knowledgeable and helpful staff in the industry. Our
NYGC fitting studios
feature the most comprehensive fitting and build services available. From the new player looking to get a value priced set to start with or the most demanding player looking for the best clubs money can buy, we can fill the needs of each individual golfer to ensure their best golfing experience.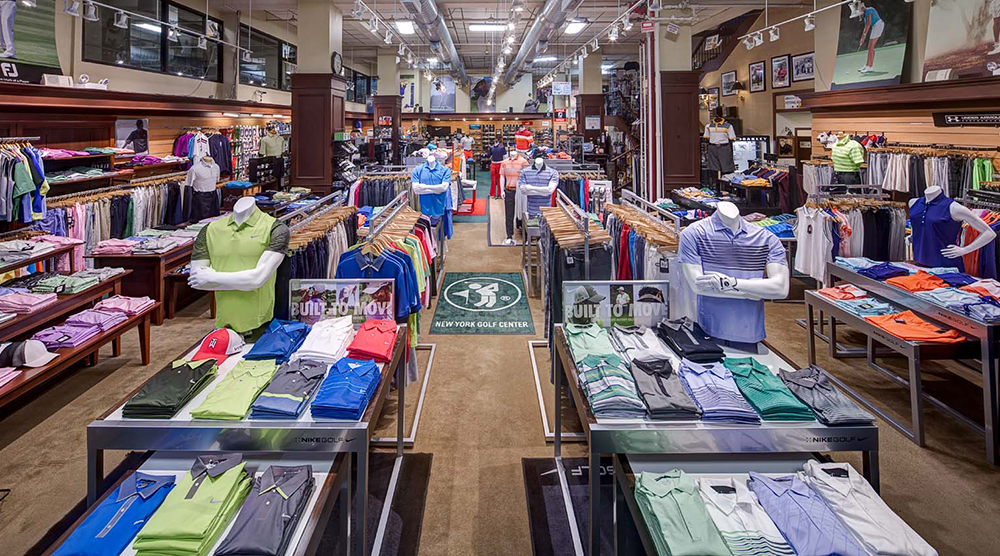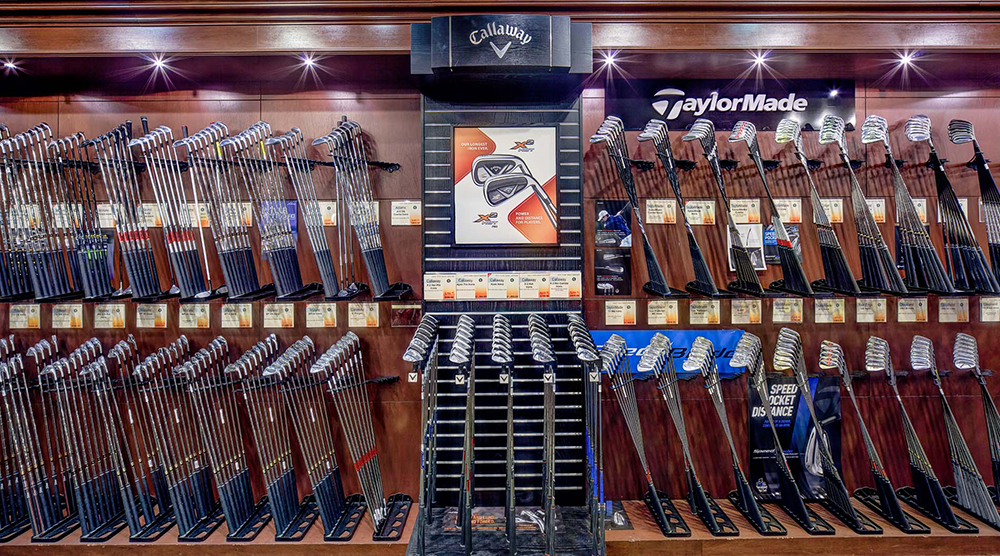 Knowledgeable Staff
Our salespeople are avid golfers, with an immense passion for golf and knowledge that can only come from experience.
Incredible Selection
In addition to all the major brands, we also carry a wide selection of equipment and apparel from high end, boutique brands.
Two Convenient Locations
Our two convenient Manhattan locations mean wherever you are in the city there's a New York Golf Center that is easy to get to.
Nationally Recognized Custom Fittings
Our Custom Shop has been featured in numerous major golf publications, and trusted by golfers of all handicaps. We use an intensive, data-driven process to find the exact combination of clubhead, shaft, and specs that will produce the ideal ball flight for you and maximize your performance.
It doesn't matter whether you're a 30 handicap or a +3, we have the expertise to maximize your game.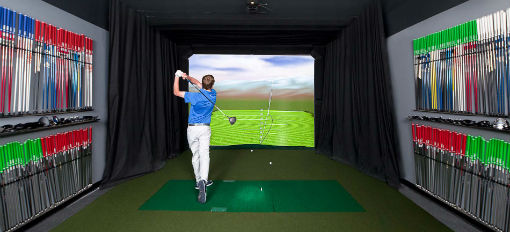 The Custom Fitting Process
Want to know more about our state-of-the-art custom fitting process? Learn More